I stumbled across the lovely Fiona Thomas on Instagram back a few months ago, a post in particular that was quite memorable….
Since then I followed her and I loved her honesty and almost immediately warmed to her attitude. So I decided to order her book on Amazon, as I had started to read it I hadn't realised exactly what she had been through with depression and in that moment I loved her a little bit more because she suffered with almost the same feelings about life.
I have suffered with depression for many years and previously have read self help books, and took part on a CBT workshop a few months ago which gave me an insight and helpful information about how to deal with depression and anxiety and how put practical things into place but I had never read any personal stories of people having first-hand experience of it like this.
The highs and lows of perfectionism; this book gives an insight into what Fiona has been going through and how she dealt with her depression and anxiety with the power of using social media and the power of the internet. I never thought Instagram would be a help tool for depression, but actually after reading her book I can totally understand how it can.
It took me a while to read this book because I don't get much spare time to read, however when I did read it I found myself making myself notes about how to deal with stuff that sometimes I struggle with. She also talks about her blog which was an insight for me for my own blog; reading about her attempts at rebranding and marketing and how she would wake in the middle of the night, making blog posts. Personally getting up in the middle of the night writing doesn't quite work for me, I can stay up late blogging and writing but once I'm in bed that's it….I'm out for the count.
Making friends on twitter I always thought was possible as I do have a friend who I met on twitter bonding over books that we had read and enjoyed, and now we regularly chat sharing news. But I did love the idea of meeting fellow bloggers like she had in Birmingham and the fact that they're close friends and can share ideas really appeals to me.
She shared an insight into blogging, I have been blogging for six years and in that time had never got any training or advice and just made it up as I went along. It was more like a diary of events for me sometimes ranting about day to day problems, book reviews for anyone who wanted to know, my sewing projects and short stories that I'd written. After reading this book though, I think it made me realise that my blog is a therapy for myself. It makes sense though, because sometimes I would type and type till my fingers bled (slight exaggeration) but would feel such relief afterwards.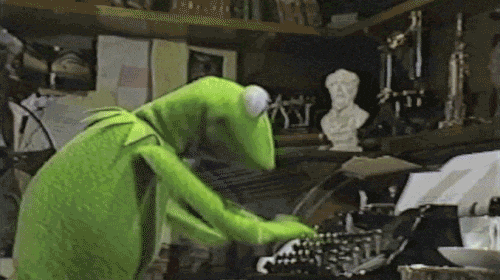 She also talked about podcasts, I'd never really got into Podcasts until William came along, the very few times I've woken at night and can't sleep I would need to put a podcast on quietly because my tinnitus was so bad. Personally I would find myself unable to relax and music would just wake me and make me more alert. I also love listening to people because it's amazing what you can learn from others, so when I discovered she had done a podcast I listened to her one afternoon whilst I was ironing.
Listicles…..I hadn't even realised this had a name (where have I been right?)! I've done at least one (I'm sure my 6 things to do before I'm 40 is classed as a listicle) and I just called it a blog. Anyhoo reading the section in her book about these made me realise how informative her book really was and not just for someone suffering with depression.
Fiona talked about 'Imposter Syndrome'. When I first read it, in complete honesty I thought it was a made up term, then I quickly got on my phone and googled it and came across an article about How Imposter Syndrome can thrive in the workplace. Wow, that really opened my eyes to another world, I hadn't realised that sometimes I'd felt like an imposter at work in a previous role and had no idea it was a real thing. I had just put it down to me being weird, so thanks Fiona, nice to know it's a normal thing!
In a nutshell, this book has a great content for anyone who suffers with any mental health issues, as well as fellow bloggers, anyone who wants to learn and if you want a story this book is a story of how she got through to the other side of life. I would recommend it, especially if you can totally switch off from everything else in life (technology, work and family) for a few moments.
Also want to put in a nice picture of Fiona, because although the first post is humourous for some (I have a warped sense of humour) I think it would be rude just to have that picture….
---