Oh we just keep doing this to ourselves, going on these holidays to make bloody memories. However after being back almost a week it seems that the bad memories of the holiday seem to be dispersing somewhat!
In all seriousness, the holiday was lovely. We stayed in a place called Crylla cottages near Saltash which was self catering, so we had the option to go out or stay in. Eat main meal at lunch time or dinner time which also worked out well for a fussy eater (and no I don't mean us!)
We managed in this holiday to get in a traditional fish n chips AND a cream tea which was one of my aims as I don't normally eat things like that so is a nice treat.
It wasn't as eventful as the cruise, so my blog probably won't be as entertaining.
So we had a leisurely drive down there on Saturday as we knew the traffic could potentially be in competition with the amount of photos of first-day-at-school photos that have appeared on my Facebook feed over the last day or so! It's fine when you have children, but not so much when you don't. Next time we need to take more toys for the journey!!
However it wasn't too bad, we had a few stops (we need to get shares in Waitrose) we did stop at Trago Mills in Newton Abbot so we could all stretch our legs. However we did not expect a certain someone to fill his nappy whilst having a little ride on a train (can't take my husband anywhere), I felt sorry for the passengers behind us!
We arrived at 4pm on the dot, and we were pleasantly surprised with what we arrived to!  4 double bedrooms, 3 bathrooms and a kitchen-lounge-dining room with a lovely patio garden where we could hide from William. Seriously the place was great for hide and seek, which is his favourite game at the moment, we make him count to 20 so that we can get a chance of peace and quiet.  My favourite place to hide was in the shower for ages but now he goes straight there so I've got to think of a better one, it's so hard in our house but at this place there were ensuites, bathrooms, wardrobes and long thick curtains!!!
Being lucky with the weather we managed to get out quite a bit, we did a boat trip round Plymouth harbour, a train ride, an open top bus tour and even managed a rally which involved tractors, diggers, classic cars and police bikes!  My dad would be so so proud of me, his favourite vehicles all in one place and I was spending time looking at them…well it comes with the territory now being a mum of a boy.
When we first arrived, we headed down to Newton Abbot and one of the the local shops Trago Mills was our first top as somewhere to EPS (eat, pee and stretch legs). Here there used to be many bargains found. We would head in there whenever we were down that way, for the bargains of household stuff, clothes and shoes but this time we didn't really find much apart from them umbrellas you put over food (yeah that how exciting my life has now become!)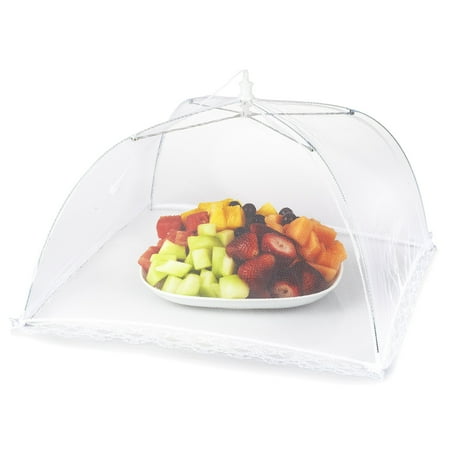 On the Sunday we took a short journey to Looe, husband wasn't feeling that great (turned out that he had a chest infection) so I got to drive the roads of Devon and Cornwall which was a new experience for me as usually he does all the driving.  I was quite impressed that I managed NOT to get lost considering them two spent a lot of the journey sleeping.  We stopped at Looe for a walk, cake, lunch, then ice cream….well they say when in Rome??!!
In the afternoon on the way home we took a scenic route (seriously, still not lost I knew exactly where I was heading!). I found a beautiful church (completely planned of course) went for a little wonder with W, I had hoped that my love for beautiful buildings would rub off him but I suspect but the time he's 10 years old he'll be taking off his headphones from the back of the car saying "Oh mum, not ANOTHER church….seriously?"
Monday was full of fire engines, tractors, classic cars, motorbikes, great music and cider! The only thing I actually disliked about it was the toilets…..but that's what you get for attending an outdoor event!
I look at Tuesdays photos wondering why I don't have many and then it comes back to me, one of the major tantrums we had to experience, on a boat, in front of about 30 people including other children. The faces as they watched him start by grizzling, then standing up, finishing with him sat on the floor and crackers all around him. I was the perfect mother of course, I picked him up and calmed him down….oh no wait that only happens in my head. I actually rolled my eyes at him, seemed to work at that time though.
We had a lovely fish and chip lunch in a restaurant when we got off the boat, I have to say my favourite meal of the holiday.  As a rule I'm not normally fussed about the batter on the fish (and before you all gasp I don't throw it away, my husband always obliges!) however on this occasion I did eat the crispy bits!  W still forgets that when the food comes out it needs to cool down, he watches my husband eating and want to tuck into his.  Do they ever learn this???  Needless to say we have a stand off with chips ending up on the floor!
I think back and Wednesday husband was starting to feel a bit better, but we decided to find a beach that morning. The closest and nicest one to us was Seaton Beach which has black/grey sand, it didn't bother W….although he was more interesting in throwing it!
Went to Looe in the afternoon and had lunch in the cafe, and drove back via Waker Quay
I just remembered how quick the week had gone, I vaguely had a moment of tranquility where I thought hang on how is it Thursday already? Then when I look outside I think "well we can't have nice weather all week can we?"
Friday was the best day by all, husband feeling much better and was happy to go exploring another beach and have a picnic out so we headed off and ended up at Cawsand Beach, ahhh peaceful beach at last, now this is how I remember Cornwall….
Oh but hang on a minute, this can't be right.  We're drinking coffee and playing on the beach nicely, I'm showing W how to skim stones on the water.
It was going oh so well, I was sat on a blanket watching W fill up his bucket with sand heading down the front with husband, chatting to my mum on the phone telling her how lovely it is down there when I see the bucket and spade get thrown into the water for the second time. The first time my husband managed to reach it but this time it was a lot further in, I didn't think about this properly. I rushed down kicked off my flip flops and retrieved them both out of the sea (I had to hang up on my mum). What I should've done was shrugged and told him he shouldn't have thrown it in there and let him watch them go out to sea, but we learn by our mistakes! (Unlike some we care not to mention?!)
So that was when we left, I couldn't let him think that he had won this time. I will go on holiday again with him, just not for a while….long enough to forget the bad memories!! Ha ha!