So when Mr B collected William from the childminder last Tuesday he was given a bag and in this bag was a bear and a book…or rather a diary!
I'd never heard of anything like it but after a quick post on Facebook was informed that it was a thing and they would do this at infant and possibly junior school and sometimes even with an animal?! I actually gasped when someone said this, seriously I have not got a good track record with looking after pets (unless it's Millie my parents dog of course)!
So I thought I'd be creative with the diary and take William to different places and try and make it fun, it was a shame it wasn't the previous week as we'd done more fun stuff, but isn't that just the way life goes?
As William went to pre-school on Wednesday morning I thought that Jnr could stay at home with me (couldn't let him muddy as its an outdoor forest preschool), I thought Jnr would share his marmalade with me but no such luck!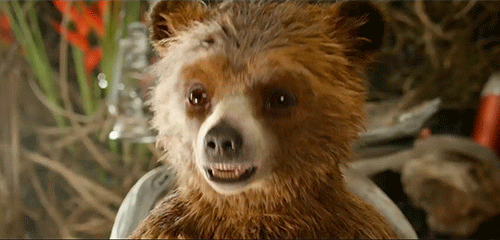 As Williams  was only there a couple of hours, I picked him up and we went to my parents.  He really didn't want to leave and he was covered head to toe in dirt (it's to be expected and I have vanish).  However, I had hoped that he was so tired from the morning that he would sleep in the car on the way to my mums house?  Absolutely not, why would he do what I had hoped…..he stayed awake the journey and talked non-stop about his key worker Sarah and his new friend Jude, we then argued about how many dinosaurs he had at home…..he has 3 not 70 as he tells everyone, so I expect now everyone at his pre-school is thinking he's a dinosauraire. (see what I did there?!)    When we got to grandmas we went straight to the bathroom for a quick clean up and change of clothes for him, then sat and ate lunch out in the garden.
He had a nap in the afternoon so mum and I went to a local farm shop and had some fun of our own, eyeing up what I'm getting for the next BBQ we have!!!
Then when we came back William was up running around like his hyper-self (my poor dad) and now almost managing to climb on the rocking horse that is over 50 years old, I'm sure Jnr felt sick afterwards he was going so fast!
So Thursday is the day we go to group, so we took Jnr along with us to try and get some photos but do you think William would comply….
Thursday afternoon we went to my mums house again, mainly because I want William to enjoy his time with his grandparents.  Both sets of grandparents (said in the nicest possible way) aren't as healthy has they used to be and I want William to enjoy their company while he can.  And selfishly I like spending time with parents, because they provide me so much entertainment…..
So Friday the last day of the week, just a day till I get Mr B home to share the fun and also we both go for hair trims, I tell William the night before (he asks every night before bed 'what we doing tomorrow mummy') I say 'tomorrow mummy and William are getting hair cut."  He frowns and says "no mummy, William not getting hair cut, William not like it", so I change the subject quickly and say if it's nice we can go to the park so the frown turns to a smile and I'm let off lightly!  However in the morning I inform him that I'm getting a hair cut and he tells me "William get hair cut too", I don't get it, I cannot win!!!
So we park at grandmas and toddle off (actually almost run) to Auntie Hayleys for a hair cut with grandad, so that he can have his cut then grandad can walk him back home and mummy and Auntie Hayley can chat without being interrupted and also mummy can sit for half an hour with a coffee and enjoy it (Auntie Hayley makes a good frothy coffee!).  Mummy has to carry Jnr because; a) William is now jealous of the bear, he's getting far too much attention for a stuffed toy and his mummy is now taking more photos of the bear than him; and b) The bear is starting to get an attitude and has started to poke his tongue out at William when mummy is carrying him or showing him attention.  (God it's like Toy Story 5)
Of course he didn't like having his hair cut, this time having grandad there made absolutely no difference (it almost helped the first time but the novelty of that has clearly now also worn off) and not only that he grizzled all the way home to grandad (probably didn't help that grandad carried the bear home.)
My entry for the afternoon was "Then in the afternoon mummy and I did some dusting and hoovering together".  Yes, I know shocking that he likes cleaning, he's not quite at the right standard yet but give him a duster and he will dust, give him loo rolls and he will quite happily put them away!  He hates the noise of the hoover but in the right mood he will insist that he can do it, but he needs to hoover his toes first!!!  But again, the bear was confined to the kitchen because he didn't want him in the lounge, and apparently he 'doesn't like' helping.
Saturday was a scorcher of a day and in Southampton it went up to 31 degrees, we all felt like we were abroad somewhere like Spain!  I had physio in the morning and while I was out, Mike got in on it and got out the train set!
At home it got so hot that I couldn't let William be outside  for a while in case he got burnt so we came indoors late morning and he napped while I sat outside and had a nap (are things just going a bit too well?).  We also didn't have any intention on leaving the house because the M27 was closed and the traffic was hideous!
Jnr however, loved the sunshine and enjoyed just sitting outside and catching rays in the afternoon while William cooled down in the paddling pool, mummy joined him at one point because she needed cooling down but daddy and Jnr watched from a far distance!
Sunday was a bit cooler so mummy and William put some washing out, William (the lucky duck) has his own washing line to put his smalls on because he likes to me, and I like to think that it's all good training for when he's older (optimism is such a great feature of mine).  I've taken pictures of him hanging it out before which he loves and he'll smile, but when I get the bear he shouts at me.  "No mummy, Junior stays in the kitchen." "But William, Jnr wants to watch from a distance while you hang it out."  I sit the bear strategically on a table nearby to take a photo and before I've got back to take it, he's grabbed the bear and thrown him in the back door into the kitchen apparently where he belongs….
However, little does he know that when he's napping I get the bear and take a photo so we can put one in Jnr's diary…mwoahahaha!
After he napped we all went down to Hillier Arboretum, we do enjoy it there walking around and getting fresh air but we mainly enjoy it because if William does lots of walking in fresh air he. sleeps. well. (In theory).  Yes yes yes we took the bear, but we had issues…..of course!
But it was a lovely finish to the weekend after a stressful week (that I will not go into, it will bore you to tears trust me!) and William has a new found love for music it seems 😊